Home
Company Profile
Products & Services
- Cable Cleats
Suppliers
Contact


Etech Components
e: sales@etech
t: +44(0)1744 762 929
f: +44(0)1744 762 930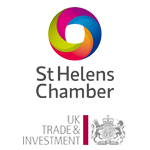 Lagercrantz acquires E-Tech Components Ltd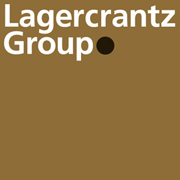 Today Lagercrantz Group has acquired all the shares in the UK company E-Tech Components (UK) Ltd.

E-Tech is a distributor that is mainly focused on the UK market for cable accessories and products, electrical installation and related areas. The company is currently a distributor for Lagercrantz subsidiary Elpress AB's products in the UK. E-Tech's operations are based in Manchester and it generates annual sales of about MGBP 2.

"E-Tech is a well-established player in a relevant market niche for Lagercrantz. Apart from distribution of existing suppliers' products, E-Tech will now also open up the UK market for other Lagercrantz companies." says Ulf Gladh, Vice President, Electronics at Lagercrantz Group.

Christopher Montgomery, part-owner and CEO of E-Tech: "With Lagercrantz as owner, E-Tech gains a financially strong and long-term owner that can support us in realising our growth ambitions. We look forward to the opportunity to develop business with more companies in the Lagercrantz Group."

E-Tech will form part of the Lagercrantz Electronics division's operations in Denmark as from February 2017. The acquisition is expected to generate a small positive addition to the Group's earnings per share on an annual basis.

Stockholm, 27 February 2017


Lagercrantz Group AB (publ)
For further information please contact:


Jörgen Wigh, President and CEO, Lagercrantz Group AB, telephone +46 8 700 66 70
Ulf Gladh, VP Electronics division, telephone +46 8 700 66 70,
or visit our website www.lagercrantz.com

The information was submitted for publication on 27 February 2017 at 15:15.
LAGERCRANTZ GROUP IN BRIEF


Lagercrantz Group is a technology group that offers world-leading, value-creating technology, using either proprietary products or products from leading suppliers. The Group is comprised of some 40 companies, each with a focus on a specific sub-market – a niche. Strong value-creation is common for all companies as well as a high degree of customisation, support and other services.

Lagercrantz Group is active in seven countries in Northern Europe, in China and in the USA. The Group has approximately 1,250 employees and annual revenue of about MSEK 3,000. The Company is listed on Nasdaq Stockholm since 2001.

The following files are available for download:



Lagercrantz acquires E-Tech Components (UK) Ltd